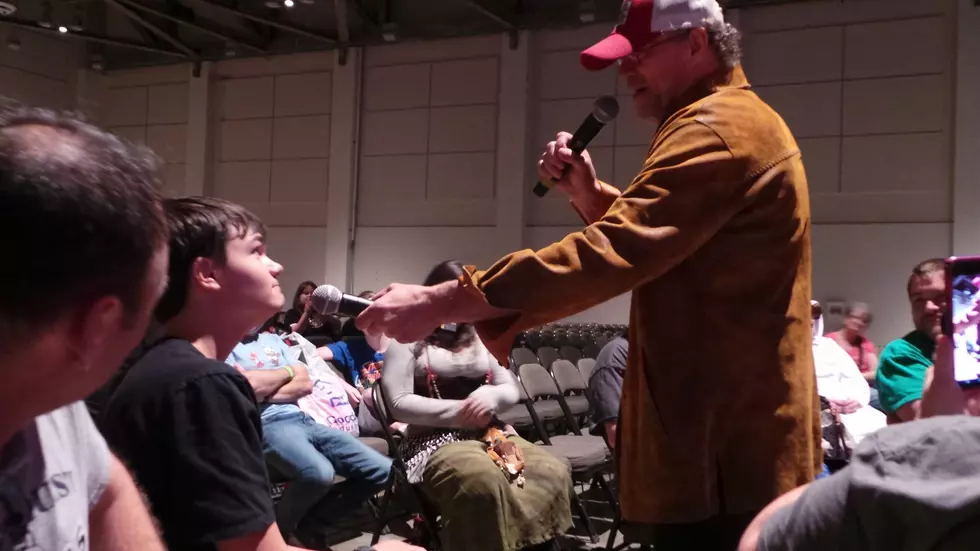 A Look Back At The Guest History Of Geek'd Con
Michael Rooker at Geek'd Con in Shreveport - TSM Live Events
History Of Geek'd Con Guests
Geek'd Con is Shreveport's biggest comic and pop culture event. Launching in 2015, the event quickly became one of the premiere comic con style events in the entire state of Louisiana.
A big part of that growth has been the celebrity guest lineups. Since the first show in 2015, the quality of guests attending Geek'd Con rivals any pop culture event of this size. From classic Star Wars stars to guests from the Marvel Cinematic Universe, Geek'd Con has welcomed the biggest names from multiple generations. Here's a look at the history of guests at Geek'd Con.
2015
Peter Mayhew
Jeremy London
Jim Cummings
Rob Paulsen
Maurice LaMarche
Jess Harnell
April Stewart
Lindsey McKeon
Samantha Smith
Jennifer Lynn Warren
Victor Gischler
Joe Eisma
Jason Starr
Ben Dunn
2016
Cassandra Peterson
Tara Reid
George Pérez
Kathy Najimy
Brian O'Halloran
Pruitt Taylor Vince
Tate Steinsiek
Karlee Perez
Azure Parsons
Chris Rager
Josh Martin
Jennifer Lynn Warren
Roland Paris
Kimberly Dunaway
Cosplay Chris
2017
Lou Ferrigno
Joey Fatone
Billy West
Kelly Hu
Sam J. Jones
Gil Gerard
Hacksaw Jim Duggan
David Acord
Catherine Sutherland
Kevin Grevoix
Andy Field
John Lucas
Roland Paris
2018
Mick Foley
Chris Sarandon
Erik Estrada
Christopher Judge
John Wesley Shipp
Helen Slater
Matthew Wood
Dana Snyder
Jonathan Lipnicki
Mike Grell
Pruitt Taylor Vince
John Lucas
Kelly Williams
Tim J. Smith
2019
Michael Rooker
LeVar Burton
Trish Stratus
Barry Bostwick
Richard Brake
Oscar Nunez
Leslie D. Baker
Lori Petty
Kevin Nash
Samantha Smith
Miko Hughes
Sonny Strait
Kara Edwards
Cynthia Cranz
Josh Martin
Chris Rager
Tiffany Vollmer
Kent Williams
Mark Ryan
Joe Eisma
Mark A. Nelson
Brent Peeples
Roland Paris
Geek'd Con Lineup 2021: August 13th-15th
After a year off, Geek'd Con is back and we have an amazing lineup! Here's our guest line up for this year's show. If you want to go,
you can buy your tickets here
.