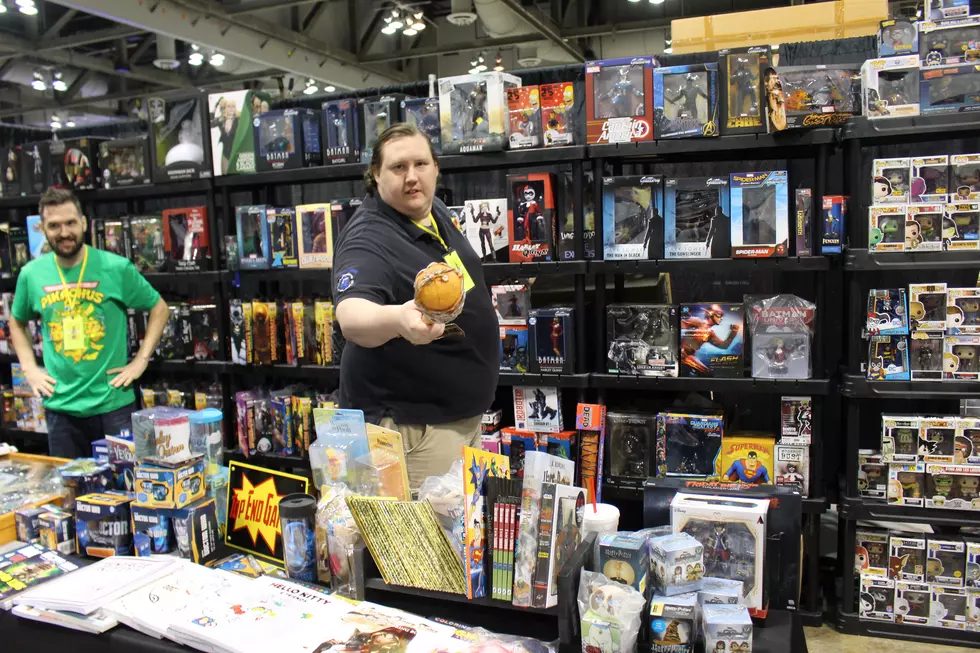 2020 Online Spring Geek'd Con – Aisle 1
TSM Live Events
We are in uncharted waters. Due to the nation-wide outbreak of COVID-19, our industry has seen some unprecedented and quick consequences. Though Geek'd Con 2020 remains on schedule for August, many of our fellow conventions have either has to postpone their dates, or have had to do the unthinkable, and cancel their 2020 shows.
This has not only had a serious impact on our fellow convention promoters, but on all of our friends in the artist, crafter, writer, and vendor communities.
So we have put together a little "online convention", which really is nothing more than vendor listings online. But we want to do everything we can to help, and we know many of you feel the same way. So please take a few minutes to browse our vendors, and maybe place an online order to support our community.
Each vendor listing will offer a snapshot image of the vendor's goods, as well as a website, or contact link, to place orders from that vendor.
Hello my name is nikole owner of Hot Opossum Soup. I sell handmade bags, purses, wallets, pillows, plushies, button pins and more out of every fandom fabric you could imagine. I have a ton of premade ready to ship items and I also take custom orders.
I sandblast glass and stainless steel with lots of various fandoms, such as tv shows, movies, video games etc. I love doing custom work as well. I started my business when my health made it difficult for me to work a full time job. I never dreamed it would have led me to meeting so many people, celebrities, vendors and making friends with some attendees that have ended up being the best friends.
We make all our soap right here in Bossier City, La. USA. We specialize in making you a handmade soap from scratch in the purest form. It is called cold process, combining all the finest ingredients without heating them for a long period of time. We start by selecting the best food grade oils like Olive Oil, Coconut, Organic Palm, Castor, Shea Butter, Sunflower Oil, and Hemp Oil. In addition, every bar contains a generous amount of raw Shea Butter and Vitamin E for superior nourishment and conditioning of the skin. After saponification, we may add certain herbs, clays, spices. Then we try to choose natural plant essential oils that bring on that wonderful aroma you smell, while being mild to your skin.
Dice with Hand painted numbers, decals, and art that are all D&D related.
______________________________________________________________________
Thank you for checking out these awesome vendors. You can find more right here:
If you would like to become an online vendor for our little "Online Spring Con", you can fill out the form here, and we will add you soon: