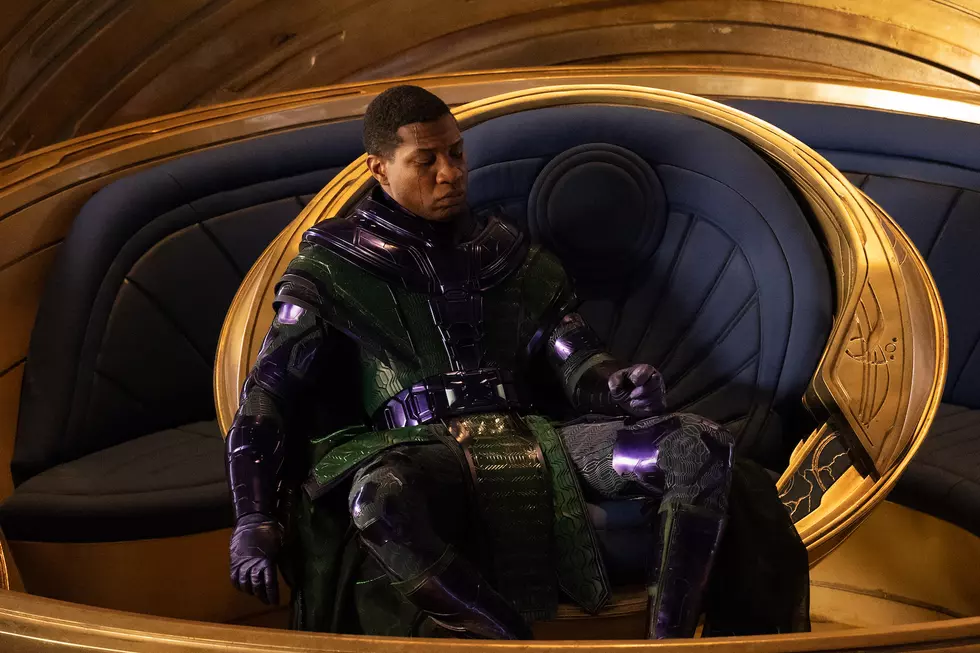 Kevin Feige Reveals Why 'Quantumania' Kicks Off MCU Phase 5
Marvel
The first two Ant-Man movies were both breaks from the epic action of the rest of the Marvel Cinematic Universe. Ant-Man 1 was like a little epilogue to Avengers: Age of Ultron. Ant-Man and the Wasp was like a little ellipsis in the space between Avengers: Infinity War and Avengers: Endgame. These movies were the intermezzo between major courses of the meal that is the MCU.
But Ant-Man and the Wasp: Quantumania is different. Instead of the coda after a phase, it's the official kickoff of Phase 5 of the MCU, and the formal introduction of Jonathan Majors' Kang the Conqueror, who will be the key villain in the next several years of Marvel movies and shows. The choice to introduce Kang in the typically small-stakes world of Ant-Man was a deliberate choice, according to Marvel's Kevin Feige in a new Quantumania featurette.
"We always love doing the unexpected with Scott Lang," Feige says. "Ant-Man is arguably the character that is the most underestimated. Ant-Man became the key to saving the universe in Avengers: Endgame. So, carrying that tradition, we thought, 'Let's use this film to kick off Phase 5.'"
Watch the full video below:
It is a little jarring to see Ant-Man, the guy who shrinks to steal stuff (and occasionally grows big to punch Falcon in the face) now squaring off with Kang, one of the deadliest villains in the history of Marvel. That does not seem like a very fair fight. But perhaps that's the point. Don't you want to see how Ant-Man beats this guy? Or at least survives to fight another day in Avengers: The Kang Dynasty and Secret Wars?
Ant-Man and the Wasp: Quantumania is scheduled to open exclusively in theaters on February 17.
The Worst Movie Adaptations of Great Comic Books
These comic-book movies aren't just bad. They all took classic comic book stories and turned them into junk.