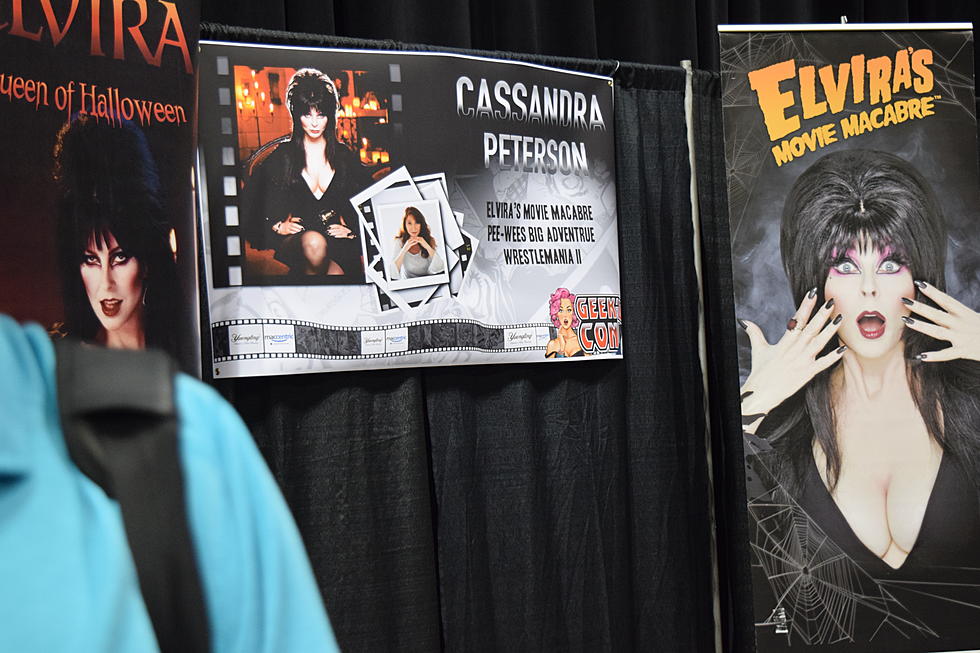 Top 15 Scariest Geek'd Con Guests Of All Time
TSM Live Events
Shreveport's comic con, Geek'd Con, has been bringing fans face to face with some of their favorite actors and actresses for over 5 years now. Stars from the Marvel Cinematic Universe, pro wrestling, anime, and more have been flooding into the Shreveport Convention Center every August since 2015.
One of the common themes for guests has been the horror genre. Different levels of horror too; from horror themed comic book artists to stars of spooky TV shows, from cult classic campy horror films to all time classic horror movies, and everything in between.
Here's our list of the 15 "Spookiest" Geek'd Con Guests of All Time (Geek'd Con appearance year listed with all guests)...
#15 - KELLY WILLIAMS, COMIC ARTIST - GWAR COMIC, CREEPY - (Geek'd Con 2018)
#14 - TATE STEINSIEK - SYFY'S FACE OFF, VISUAL SFX & MAKEUP ARTIST - (Geek'd Con 2016)
#13 - JOHN LUCAS, COMIC ARTIST - SWAMP THING, VAMPIRELLA (Geek'd Con 2017-18)
#12 -  JENNIFER LYNN WARREN - AMERICAN HORROR STORY, CREATURE (Geek'd Con 2015-16)
#11 - LINDSEY MCKEON - SUPERNATURAL, INDIGENOUS, SHREDDER (Geek'd Con 2015)
#10 - SAMANTHA SMITH - SUPERNATURAL (Geek'd Con 2015 & 2019)
#9 - TARA REID - URBAN LEGEND, ALONE IN THE DARK, SHARKNADO 1-6 (Geek'd Con 2016)
#8 -  KEVIN GREVIOUX - UNDERWORLD SERIES, I FRANKENSTEIN (Geek'd Con 2017)
#7 - BARRY BOSTWICK - ROCKY HORROR PICTURE SHOW (Geek'd Con 2019)
#6 - KATHY NAJIMY - HOCUS POCUS (Geek'd Con 2016)
#5 - MICHAEL ROOKER - THE WALKING DEAD, THE DARK HALF, SLITHER (Geek'd Con 2019)
#4 - RICHARD BRAKE - 31, DOOM, HALLOWEEN II, 3 FROM HELL (Geek'd Con 2019)
#3 - MIKO HUGHES - PET SEMATARY, WES CRAVEN'S NEW NIGHTMARE, SPAWN (Geek'd Con 2019)
#2 - CHRIS SARANDON - CHILD'S PLAY, FRIGHT NIGHT, JACK SKELLINGTON (Geek'd Con 2018)
#1 - CASSANDRA PETERSON - ELVIRA, MISTRESS OF THE DARK (Geek'd Con 2016)