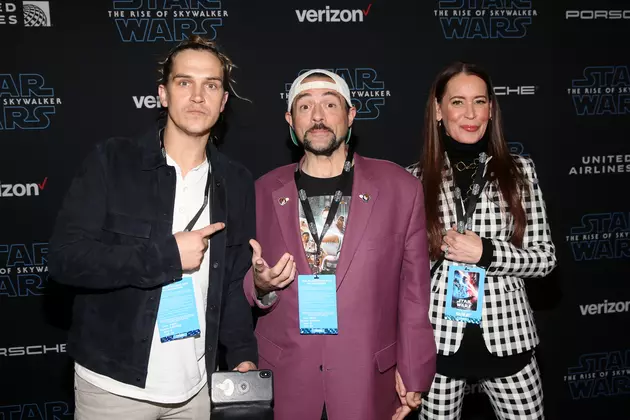 Jennifer Schwalbach Smith Joins Geek'd Con 2023 Lineup
Getty Images for Disney
Shreveport's comic con, Geek'd Con, is heading back to Downtown Shreveport for year #8 at the Shreveport Convention Center. The event started back in 2015, and this looks like it might be the biggest EVER.
Since its start, Geek'd Con has been one of the premiere comic con style events in the state of Louisiana. The event has generated millions of dollars in economic impact to the Shreveport and Bossier City area. While also bringing in Rock & Roll Hall of Fame members, Star Wars icons, Pro Wrestling Hall of Fame members, and horror movie legends. Tickets for this year are available here.
Coming to Geek'd Con 2023 is a massive View Askewniverse reunion. If you're not familiar with the View Askewniverse, its the interconnected universe shared by the films of Kevin Smith. There's a massive gathering of the stars from these films coming to Shreveport in August.
Now, that reunion just got even bigger, with a really rare appearance.
Jennifer Schwalbach Smith will be joining the lineup. She's been in multiple View Askew movies, playing some important roles, but maybe her biggest role in the View Askewniverse is off-camera...
Schwalbach Smith is a reporter, producer, and actress who has had a pretty wild career...and now she's coming to Geek'd Con this year.
You probably know Jennifer for her various View Askew roles, like Emma "Mrs. Hicks" Bunting in the Clerks franchise and Missy (from the Coalition for the Liberation of Itinerant Tree-Dwellers) in Jay & Silent Bob Strike Back.
She has also appeared in the films Jersey Girl, Red State, Tusk, Yoga Hosers, and Zack and Miri Make a Porno. While also serving as a producer on Tusk, Yoga Hosers, and Jay & Silent Bob's Super Groovy Cartoon Movie (where she voiced Blunt-Girl).
It should also be mentioned that her husband is Kevin Smith, and her daughter is Harley Quinn Smith, who will both also be attending Geek'd Con this August. So it will be a true family affair in Shreveport. You can even get in a Smith Family Portrait Pro Photo-Op, where you get your picture with Kevin, Jennifer, and Harley Quinn!
Get ticket info here.
Geek'd Con 2023 Lineup
Geek'd Con is coming back to Shreveport for another awesome year. This year the show is August 18th-20th 2023. Most guests will appear on Saturday and Sunday, but sometimes a guest will stop by on Friday night as well. Some of the guests will also be appearing for just one day.
Cosplay Pictures From Geek'd Con 2022