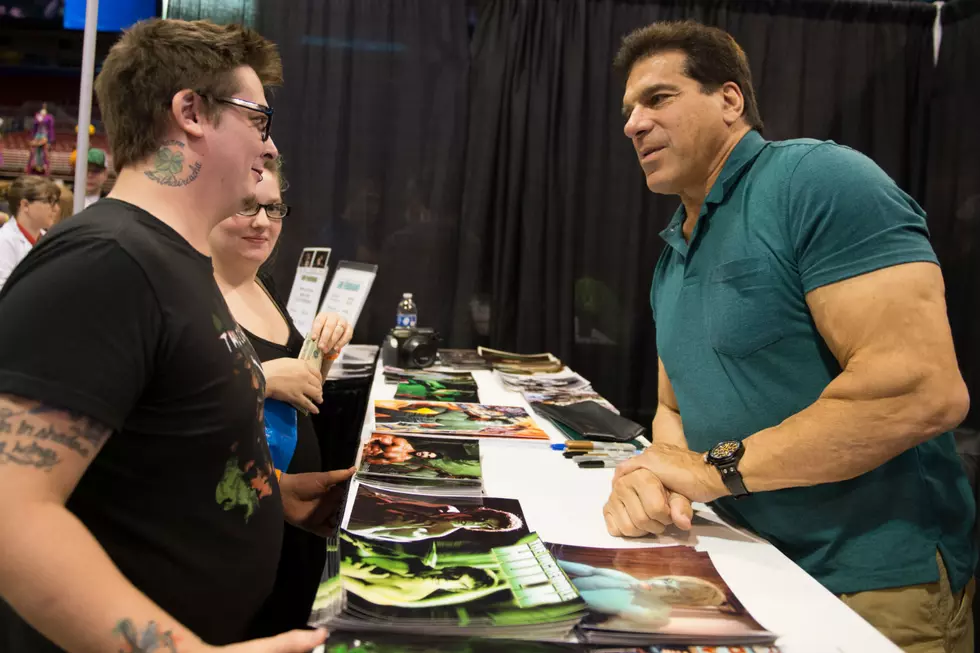 Hulk Actor Lou Ferrigno Coming Back To Shreveport
Michael B. Thomas /Stringer, Getty Images
Geek'd Con, Shreveport's comic con, has become one of the biggest pop culture events in the region over the last five years. With guests like Michael Rooker, LeVar Burton, Elvira, Peter Mayhew, Chris Sarandon, and more.
This year's Geek'd Con is set for August 21-23 at the Shreveport Convention Center.
This weekend, it was announced that the headliner of Geek'd Con 2017 will be returning to Shreveport for this year's event. The Incredible Hulk himself, Lou Ferrigno will be coming back to Shreveport.
Lou is best known for his role as The Hulk in the 1970s CBS TV show of the same name (and all the TV movies that came with it), and has lent his voice to The Hulk in the MCU films. He also portrayed The Hulk, by voicing him in the 1990s Fox Kids cartoon The Incredible Hulk.
He was also the leading man in the two Hercules movies, playing the titular character, in the 1980s. Lou has enjoyed success on TV as well, appearing on King of Queens, Reno 911!, Chuck, Adventure Time, and Lou was a contestant on season 12 of Celebrity Apprentice.
Tickets for Geek'd Con go on sale Friday, March 13th.