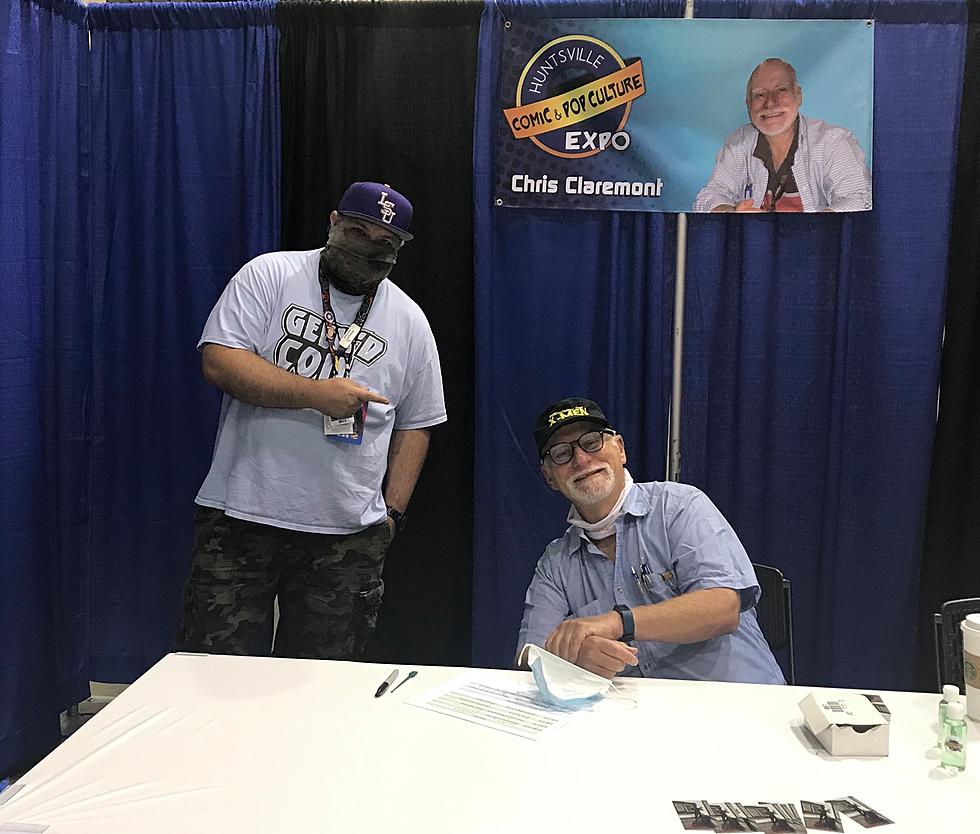 Chris Claremont Talks Dealing with COVID, Comics & More
via Greg Atoms
2020 has been a strange year for everyone due in large part to COVID-19. The coronavirus has completely turned the world upside down. One area that has been completely devastated is the live event industry. Most events have been canceled through the end of the year. Due to the mass cancellations, a lot of venues, events and entertainers have had to take a long look at their futures.
However, over the weekend, one of the very few live events happening in the country took place - the Huntsville Comic & Pop Culture Expo. The event experienced a LOT of turmoil - guests canceling, vendors cancelling, apprehension from con-goers. There was just a lot going on. However, the event was successful despite situations beyond their control. We'll be talking about the event on an up-coming episode of the 'Con Men Podcast' (yes, we are bringing it back...we've just been figuring things out like everyone else).
Luckily for me, I got to meet and talk to one of my favorite comic book writers of all time - Chris Claremont. Claremont is best known for his nearly 2 decade run on X-Men comics for Marvel. If you think of a major moment in X-Men history, Chris Claremont was more than likely the architect.
From the 'Dark Phoenix Saga' to 'Days of Future Past', the X-Men most people know and love were created and shaped by Claremont's stories. So, I was super pumped to meet and chat with THE man who wrote some of my favorite stories.
And honestly, the conversation was fascinating. We talked X-Men. We talked COVID-19 and how it has personally affected him. We talked about the future of events. We talked about his new comic book. We just talked about a LOT of stuff. If you're an X-Men fan or just a fan of live events, this is a chat you don't want to miss! Watch our talk with Chris Claremont below.