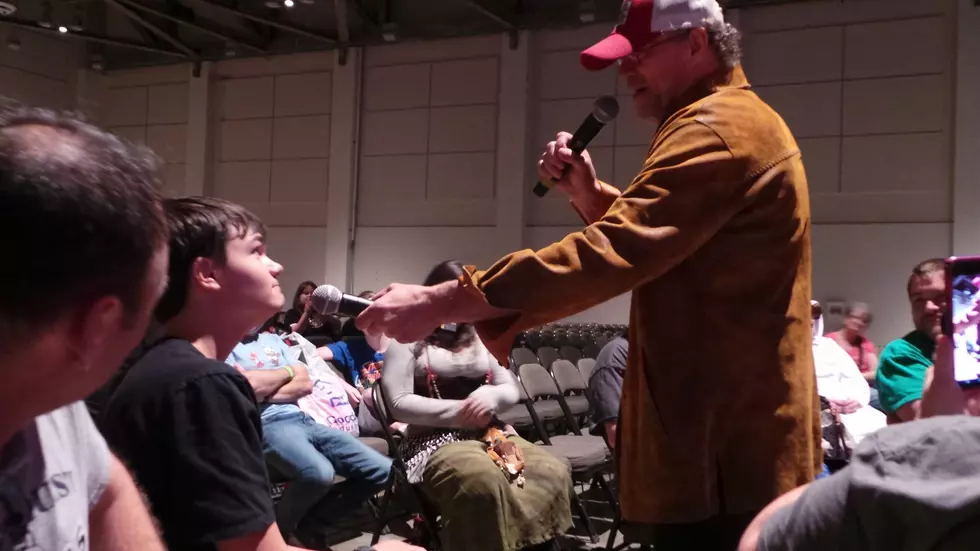 Take The Geek'd Con 2019 Survey To Impact Future Events
Michael Rooker at Geek'd Con in Shreveport - TSM Live Events
Geek'd Con 2019 has come and gone. The fifth edition of Shreveport's comic con drew more people to the Shreveport Convention Center in Downtown Shreveport than ever before.
Thousands of fans dressed in their best cosplay, or out to meet their favorites celebrities packed the lobby and vendor floor Friday through Sunday.
Vendors from across the country came out for the event, and fans from near and far came to shop from them.
https://geekdcon.survey.fm/geek-d-con-2019-survey
Geek'd Con has become a premiere event in the Shreveport/Bossier area after the 2019 show. Many in the area started lumping it in with events like Mudbug Madness, Red River Revel, Film Prize, and other marquee events for the area. But events don't grow like that without help. So the results you provide on these types of surveys are what help build these events year after year.