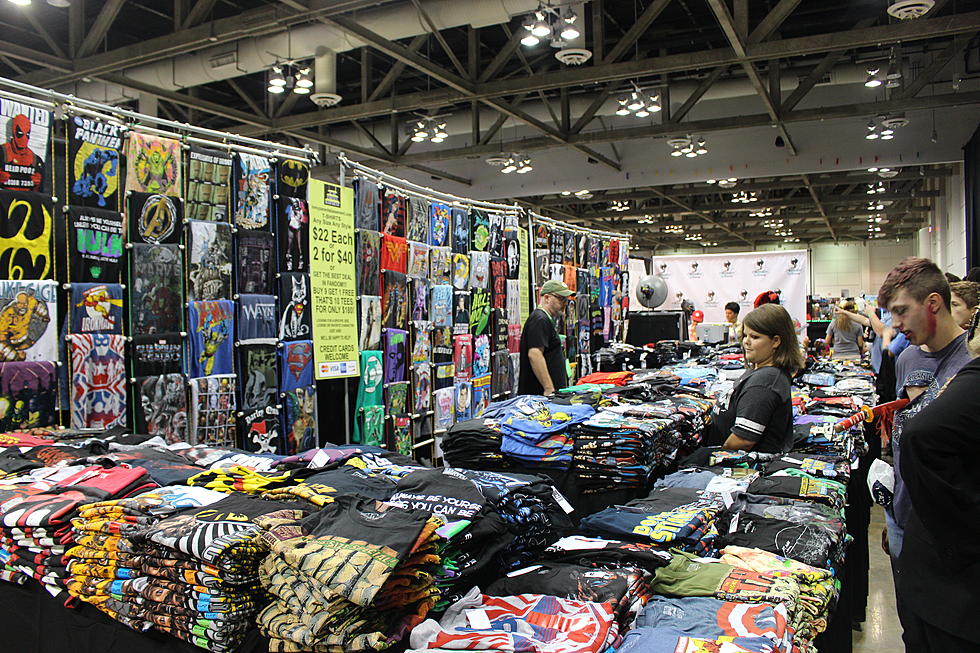 Shreveport's Comic Con Sells Out Retail Vendor Booths
TSM Live Events

Shreveport's comic con, Geek'd Con, is set to return August 19th-21st at the Shreveport Convention Center. The 2022 Geek'd Con will be the 7th show in Downtown Shreveport since 2015.
The guests for 2022 already include Matthew Lillard, Skeet Ulrich, sci-fi megastar Natasha Henstridge, along with legendary actor Clint Howard, "Peacemaker" star Steve Agee, horror icon John Kassir, Twin Peaks star Sherilyn Fenn, and AEW stars Darby Allin, and Danhausen.
There will also be a ton of comic book creators added to the lineup for 2022. Including the creator of X-Men member Rogue Michael Golden, Marvel's Zombie King Arthur Suydam, and Geek'd Con fan favorite Roland Paris, among others.
The show also features over 125 booths featuring vendors from all over the United States. A majority of these vendors are local to the Shreveport-Bossier, and Louisiana area, but many come in from hundreds of miles away. Vendors from Iowa, New York, Georgia, and Florida can regularly be found at the event.
Fans can find custom artwork, trading cards, hard to find collectibles, comic books, toys, shirts, and much more. Many booths feature hand-crafted items, while others carry imported goods.
Booth sales for the event are usually available into August, but this year, Geek'd Con Retail Vendor booths have sold out by the first week in April. Setting a new record for the event.
It also sets high expectations for the show. But perhaps those expectations were already set high when the majority of the guest lineup was published. Having guests like Mathew Lillard, Skeet Ulrich, Natasha Henstridge, and Clint Howard is usually something reserved for shows in much larger markets. Having them in Shreveport is a big deal for the local geek community.
History Of Geek'd Con Guests
Geek'd Con is Shreveport's biggest comic and pop culture event. Launching in 2015, the event quickly became one of the premiere comic con style events in the entire state of Louisiana.
A big part of that growth has been the celebrity guest lineups. Since the first show in 2015, the quality of guests attending Geek'd Con rivals any pop culture event of this size. From classic Star Wars stars to guests from the Marvel Cinematic Universe, Geek'd Con has welcomed the biggest names from multiple generations. Here's a look at the history of guests at Geek'd Con.
The 6 Best Places To Watch For UFOs In The Shreveport Area