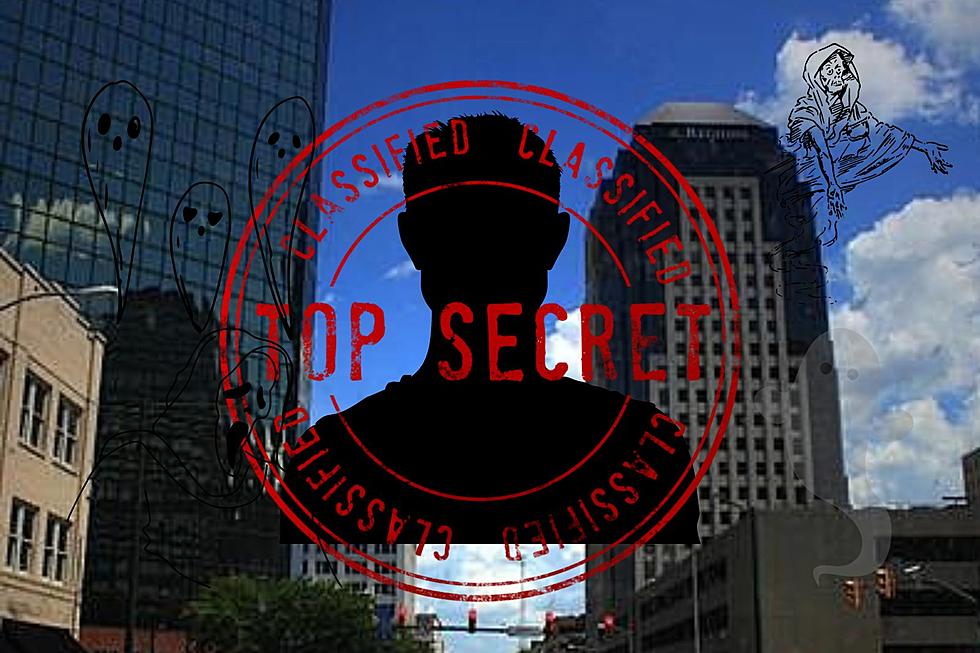 Do You Know Which of These 10 Shreveport Urban Legends Are True?
Canva/A. Currier

'Spooky season' is here and we want to know, are these urban legends about the Shreveport-Bossier City, LA area true or something made up to scare us into acting right?
Northwest Louisiana is steeped in local legends. But are these long-told tales true? We asked residents about their favorite myths regarding Shreveport-Bossier City with interesting results!
I remember growing up watching Midsouth wrestling with my father on Saturday mornings. He told me that it had to be 'real' because fake matches were prohibited in Louisiana. Believe it or not, that statute is actually on the books. Who knew? But what about those stories that we all heard growing up like the legend of JuJu Road off of Swan Lake Road in Bossier City? My friends and I all took our turns driving out JuJu Road as teens and scaring ourselves silly with tales of satanic rituals and sacrifices. Were those stories true? I have no idea, we never stuck around long enough to find out!
It turns out that I wasn't alone in hearing tons of local lore as a child growing up in our area. Here are some of my favorite local legends sourced from residents. Have you heard any of these stories? I'd love to hear from you! Hit me up at erin.bristol@townsquaremedia.com or just hit 'chat' in our free app!
1. Superior Margaritas contain Everclear or grain alcohol - We can't prove or disprove this one. Some people who have worked there swear it's in there and that's why they're so potent. Others say it's a myth perpetuated by locals who want an excuse for their 'excesses' while drinking. Either way, the owners of Superior Grill aren't talking.
2. The Barksdale Bubble - Many locals believe there is a force field that the military can activate at Barksdale AFB to avoid severe weather. While I'm pretty sure this technology doesn't exist, after personally watching Shreveport-Bossier weather radar for years, we do seem to have a 'bubble' of protection often enough to support the theory.
3. Tarantulas rule Oakland Cemetery in downtown Shreveport next to Municipal Auditorium - This is TRUE! They're actually Texas Brown Tarantulas according to Jack Pride.
4. George D'Artois didn't die, he escaped to Mexico - While we can't go back in time to prove this one, George D'Artois was a prominent law enforcement officer and politician in Shreveport during the 1960s and '70s. He was investigated for fraud as well as murder and suspected of being involved in organized crime. However, he never faced murder charges. Wikipedia says he died of a heart attack in 1976.
5. There's an elephant buried under St. Mark's Church - I had always heard there was an elephant buried at the Piggly Wiggly in Springhill, LA, but local Levette Fuller says, 'The owners of a circus lived in the mansion next to St. Mark's, Pine Wold Manor. They would be there in warm seasons with the circus animals. The elephant reportedly died and was buried on the grounds. Back then that could have included the property where St. Mark's is because the church was built in the 1950s.'
6. Barksdale AFB and the old Army Ammunition Plant are connected by underground tunnels - I can't find anything to prove or disprove this, but then again, it's the military. I always heard there were nuclear missile silos on the east reservation on base, too.
7. Shreveport considered buying the monorail from the New Orleans World's Fair - While I couldn't find this information directly, I did see that on NewOrleansHistorical.org that all of the assets from the Louisiana World Exposition were actioned off in 1985 to help cover the debt the event incurred and that included the monorail.
8. Flashing your high beams at another driver can get you shot - I remember this urban legend going around in the late '80s, and early '90s when gang activity was at an all-time high in our area. Supposedly, if someone flashed their headlights at you and you flashed back, you'd be shot as a part of a rite of initiation for gang membership.
9. The legend of the Mittie Stevens - In 1869, the Mittie Stevens, a paddle wheeler wrecked at Swanson's Landing on Caddo Lake on the way to Jefferson, TX, reportedly carrying a load of cotton, hay, and anywhere from 60 - 90 passengers. Legend says the captain was running late and decided to continue pushing forward to their destination into the night. At the time, light was provided by lanterns, which in turn, caught the cargo on fire, killing everyone aboard. Some locals say you can still hear the screams of the passengers at night. However, there are some conflicting reports saying that some of the passengers were safely recovered.
10. Shreveport's Municipal Auditorium is one of the most haunted buildings in the south - I don't know how you would quantify this, but the Muni has seen its fair share of history since it was built in the 1920s. Yes, it's where Elvis and many other legends like Johnny Cash, Hank Williams and more have played and was known as the 'Stage of the Stars' or 'Cradle of the Stars' as the host venue for the Louisiana Hayride. It also reportedly served as the Shreveport morgue and they say that the morgue was located in the basement directly under the famous stage. I've also heard that the basement was home to a medical clinic. However, I verified that the building was a billeting station for soldiers during WWII and also housed an Early Aircraft Warning System, the technology used prior to radar. Is it haunted? I've done a ghost tour there and was pretty spooked. Ghost hunting teams and paranormal investigators have climbed all over the building and have reported a ton of unexplained phenomena, so I guess it all depends on your personal beliefs.
Interesting Facts About Shreveport-Bossier
Read More: Shreveport-Bossier's Most Unique Landmarks
Businesses Shreveport's Lost Through the Years