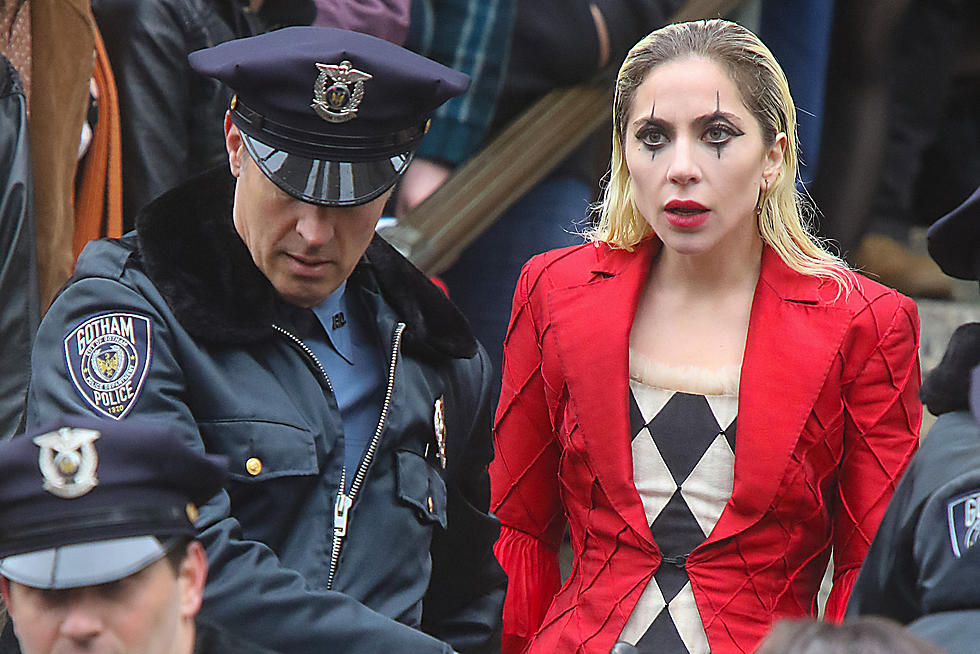 'Joker 2' Wraps With New Official Image of Lady Gaga's Harley Quinn
GC Images
As filming wraps on the long-awaited Joker: Folie à Deux, more set photos have been released. An Instagram post made by director Todd Phillips features Lady Gaga as Harley Quinn, and Joaquin Phoenix as Arthur Fleck. While some people have been taking a measured approach to expectations with this one, the excitement is everywhere. At first, some were caught off-guard by the fact that its a musical, but a risk like that could have a serious payoff if it goes over well. Especially after Gaga's performance in A Star Is Born.
It's unclear how exactly the movie could really even exist given the ending of 2019's Joker, but there are a few ways to get around that. In the last film, we only really saw the beginning of Fleck's career. Then, there's also the fact that he hallucinated an entire relationship. Could he not hallucinate a life outside the walls of an asylum just as easily? Or a relationship with Gaga's character?
Phillips' post revealed two new images of Gaga and Phoenix in costume as their DC characters.
READ MORE: DC Announces New Universe of Movies and Shows
Todd Phillips captioned the post with the following text:
That's a wrap. Thanks to these two (+ the entire cast) and the BEST crew that the film industry has to offer. From top to bottom. Gonna crawl into a cave now (edit room) and put it all together.
This sequel will exist in an interesting new space for DC. It's being branded an Elseworlds title, which essentially means that it isn't canon to any other kind of shared universe. Matt Reeves' The Batman also exists in the same kind of liminal space.

The New DC Universe of Movies and Shows
All the projects announced by DC Studios as the start of "Chapter 1" of the company's new universe of movies and shows.