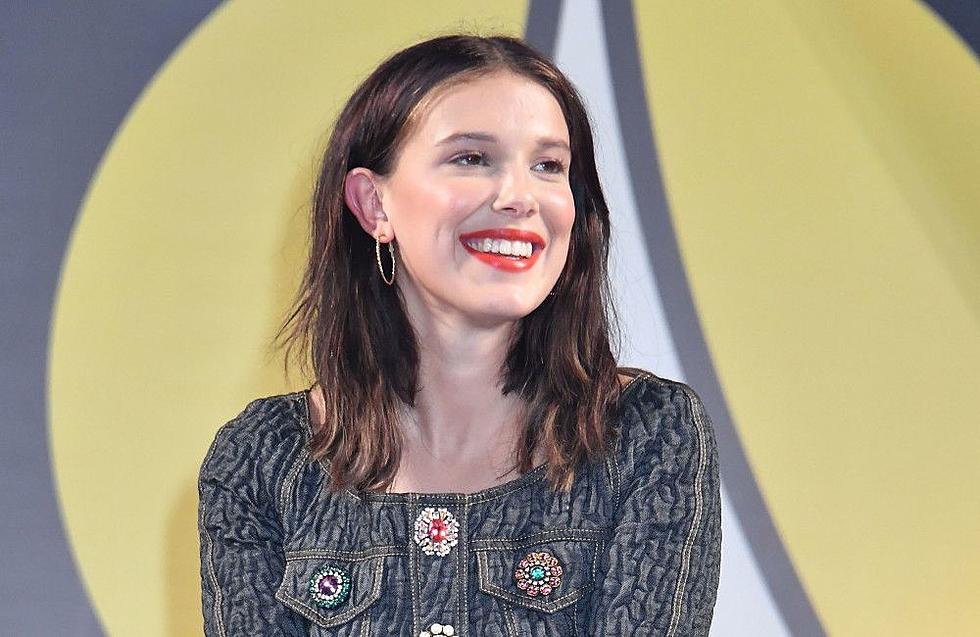 Millie Bobby Brown Felt 'Penalized' for Talking 'Too Loudly' as a Child Star on 'Stranger Things'
Millie Bobby Brown - Osaka Comic Con - Japan 2023 - GETTY
Millie Bobby Brown felt "penalized" for talking loudly when she shot to fame.
The Stranger Things actress, 19, was trolled for getting excitable during interviews when she became globally famous for playing Eleven in the hit Netflix show.
She told Glamour magazine, which has named her as one of its Women of the Year 2023 alongside 39-year-old actress America Ferrera, about her early chats with her Stranger Things co-stars: "We're kids – we talk over each other. I was just penalized for over-talking and oversharing and being too loud."
She recalls she was accused by trolls of "trying to steal the thunder" of her castmates and adults would call her "an idiot," "stupid" and "a brat."
Millie, who is engaged to rocker Jon Bon Jovi's 21-year-old son Jake Bongiovi, said: "It's hard to hear that at 13. You're like, 'I don't want to ever talk again. I don't want to be the loud person.'
"In interviews I couldn't help but think of all the comments. So I just remembered to stay silent and speak when I was spoken to, even though I was dying to join in. I just felt it wasn't my turn."
Millie was named a Women of the Year as she is an award-winning actress, beauty founder, producer, best-selling author and the youngest ever appointed UNICEF Goodwill ambassador.
She also runs her international beauty brand, Florence by Mills, and her production company already has a hit on its hands with the Enola Holmes franchise.
Millie added her experience being criticized as a young star has made her feel children should not be judged.
She said: "You cannot speak on children that are underage. I mean, our brains physically have not grown yet. To diminish and practically stunt someone's growth mentally, strip them down, tell them, 'Hey, listen, you don't look that great. Why are you wearing that? How dare you think you can wear that? How dare you say that?'"
Famous TV Locations in Every State
With so many series out there, it can be difficult to figure out which TV locations may lie within your own backyard. Through conducting independent, manual research using numerous news articles, state websites, and IMDb data, Stacker compiled a comprehensive list of significant TV filming locations in all 50 U.S. states. Locations that were set in a state, but filmed elsewhere, were not included—all of the locations are places that viewers can actually visit. Miniseries were also included.
Gallery Credit: Stacker