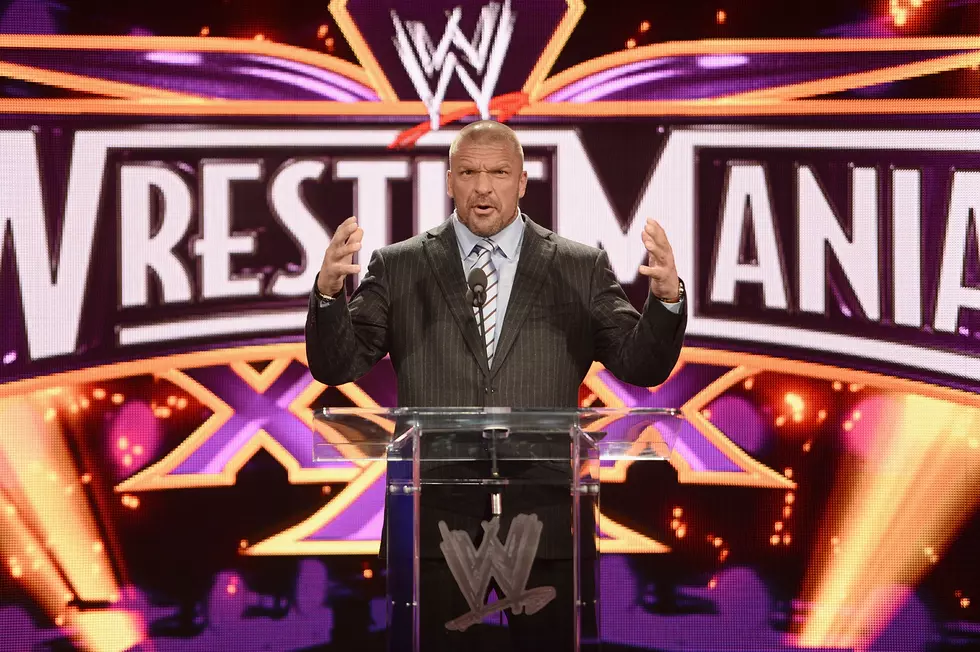 Happy Birthday To One Of The Greatest Wrestlers Ever, Triple H
Photo by Dimitrios Kambouris/Getty Images
Happy birthday to a man that will be forever remembered as one of the greatest minds in all of professional wrestling. Happy birthday to the one and only Triple H.
The man legally known as Paul Levesque has been one of the greatest in-ring performers in wrestling history, but has also shown the story telling ability, talent evaluation, and training skills that makes him one of the greatest all-around pro wrestling minds ever.
He's had many names in the business. Early in his WCW days he was known as Terra Ryzing, but when he made the move to WWF (now WWE) he became Hunter Hearst Helmsley. After he started rising through the company, his name was slightly altered to Triple H, which is when things really took off. He went on to gain names like The Game, The Cerebral Assassin, and The King of Kings.
Triple H helped WWF win the Monday Night War against WCW through his stable called D-Generation X with friend Shawn Michaels.
Eventually Triple H took over DX, and turned it into one of the biggest names in all of pro wrestling history. But it wasn't all DX that has led to Triple H being recognized as one of the greatest ever.
When he moved into his era as The Game, Triple H became one of the biggest singles wrestlers in the world. He had a span for a few years where he may have been THE biggest pro wrestler in the world.
Triple H is a 14-time world champion, has held various other titles, and is a Triple Crown and Grand Slam Champion in WWE. He is also a WWE Hall of Famer already.
Outside of his in-ring career, Triple H has established himself as one of the best creative minds in wrestling history through his career running NXT. He's started the careers of some major names in wrestling history, and continues to provide great programming.
READ MORE: Louisiana Cities As Old School Pro Wrestlers